International Conference on Integrated Care
by Linda Hutchinson |
My reflections on the Barcleona conference with over 1,000 delegates from 50 countries talking about integrated care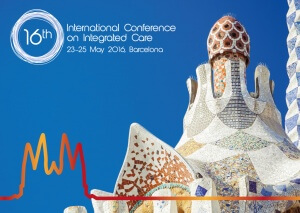 I spent two very pleasant days in Barcelona earlier this week at the International Conference on Integrated Care. It was their 16th conference, my first. For those who were there at the start, it must have been an amazing journey to see what was once a fringe topic become such a major one in so many countries today. I am sure they have played a big part in making that happen.
Different languages, same phrases
With over 1,000 delegates from more than 50 countries it was an excellent opportunity to look outside of one's own context. The striking thing is how similar the challenges are. Most presentations whether from Europe, Asia Pacific, Americas, all started with the demographic and economic imperatives that the UK is well versed in. Inequalities as an underlying cause of so much poor health seemed universal.
Not only that, the phrases used are strikingly similar whatever the language of origin. I heard "no decision about me, without me" in Catalan, "person centred care", "capitated budgets", "GP co-operatives", "asset based approaches" from people from all over the world.
Indeed, a couple of presentations from the NHS seemed somewhat parochial, using our jargon and acronyms even though the audience was a little lost and baffled. The chair of that session commented that we seem to overcomplicate things and, while not all of the audience agreed, I think he had a point.
My highlights
 So a great conference, brilliantly organised and full of interesting people, talks, ideas. Well done to Nick Goodwin and the International Foundation for Integrated Care. Next years conference is in Dublin on 8-10 May 2017. I recommend.