No one can whistle a symphony. It takes an orchestra to play it
by Linda Hutchinson |
I had already been engaged by the Symphony Project when I came across this quotation. It perfectly captures the intent and philosophy of the Symphony Project – that you need all parts of the orchestra, playing together, to achieve the result. Each part has a unique role; each part is critical yet not enough on its own; each part knows what the others can and will do and when.
Matthew Dolman knew he wanted a different name from the usual 'transformation' or 'better care' or 'integrated care' for the project board he chairs in South Somerset. Jeremy Martin, one of the project co-directors, came up with Symphony. I believe it is inspirational and sets the tone for what is a very exciting project. To read more about the project see the recent HSJ article.
My involvement has come about as the project board members are committed to fundamental change in the way they contract and fund and are determined to build on their desire for collaboration. They looked at other approaches and decided that alliance working fits best with their values and drivers.
An alliance approach means that each part of the orchestra shares in the rewards and risks of all working together. It is, I believe, more likely to get a good outcome than appointing, say, the violin section to run the orchestra.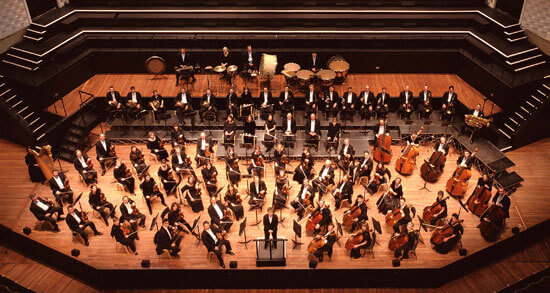 That is not to say that other contracting approaches aren't appropriate in other situations. It will be very interesting over the next few months and years to see how the relative strengths of lead provider contracts and more risk sharing and relational ones play out in the health and care sector. For CCGs wanting to use new commissioning approaches it may not need to be an either/or. There are techniques within both that can apply to any type of business relationship or contract – multiple, lead, alliance, other. I emphasise those within the alliance approach when talking about alliance contracts. Here are a few of them:
outcome based – with strong visibility between outcomes that represent value to patients and the public through to the performance framework and commercial arrangements.
alignment between parties on their business drivers and the service aims, purpose and outcomes to be achieved
mature relationships and 'grown up' discussions between parties with established set of principles that include trust, openness and honesty as well as commitment to 'best for service' decision making.
risk, opportunity and responsibility sharing between parties (be that commissioner and single provider, commissioner and lead provider, commissioner and multiple providers in an alliance or similar)
performance framework based on spectrum of performance from poor to outstanding/gamebreaking, with associated gain and painshare
 We know that commissioning and providing health and care services involve many interdependencies and complexities. We need clear lines of accountability and we do not live in happy clappy land where everyone does the right thing because, well, it's the right thing. I believe that commissioners who role model straight talking, trust and collaboration will succeed. They will be able to create an environment that values and welcomes all perspectives and uses the mix and pooling of ideas to generate innovation and energy.
I am delighted to be working on the Symphony Project and look forward to getting into the detail of really testing how an alliance way of working can be adapted to health and care settings. I also realise there is an 'if' there and will be sharing the challenges as well as the successes on these pages.